Year 3 2019 - 2020
Welcome to Year 3 in 2019/20.
We will use this page to share important information and keep families updated on events in year 3.
Mrs Chambers is the Assistant Headteacher for year 3.
The Year 3 team is:
3A

Mrs Kisby

3B

Miss Cumming

3C

Ms Price/Miss Forster

3D

Miss Mulheirn

3E

Mr Thomas

Teaching Assistants: Mrs Bevan, Mrs Eaton and Mrs Roberts.
Our Weekly Timetable
| | | |
| --- | --- | --- |
| Day | Event | Clubs |
| Monday | Book bag brought in daily with accelerated reading books and yellow log books | PE |
| Tuesday | | |
| Wednesday | Spelling and maths home learning booklets/jotters returned to school | |
| Thursday | | |
| Friday | All homework sent out | |
CHRISTMAS PERFORMANCE
The lyrics for this year's Christmas performance can be found below. We hope you will join us on Thursday 19th December at 10am at St Hilary's Church.
RESPECT and Behaviour
During this half term the children will be learning about the word EMPATHY and what this means to them. They will be thinking about how they can show empathy in different situations. Each week the teachers will nominate one child that they have noticed being empathy. These children will be known as our 'Learning Heroes'. They will receive a special certificate in assembly and will have their picture displayed on the wall. During the first week back at school the children have created class charters in which they discuss their own roles and responsibilities with regards to their behaviour and conduct in school. It has been a very positive way to start the school year with the children keen to follow their charters and stay in the positive behaviour zones.
This half term, the learning hero for Year 3 is David Nott.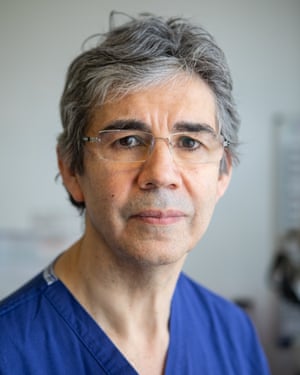 Year 3 Curriculum
Our Curriculum Map can be viewed by clicking on the link below.
Literacy
Year 3 have started this half term recapping on nouns, adjectives and sentence structure through the book 'Firebird' written by Saviour Pirotta and illustrated by Catherine Hyde. Firebird is retelling of the famous Russian folktale on which the Stravisnky ballet is based, and offers rich opportunities for character and setting descriptions. The half term will end with a study of the Limericks of Edward Lear.
During Autumn 2, the children will delve into the Aaron Becker book 'Return' were they will be fully immersed iwithin the book and will base some of their writing on some of the enchanting settings they come across. They will also move on to writing a travel report as they meet a mythical creature in the text. Finally, they will end the term by looking and writing their own Christmas inspired Kennings poems.
Science
This half term we will be undertaking a range of investigations based on our topic of 'Light and Shadows'. We will be looking at the difference between light sources and reflectors, how shadows are made and will end the topic with a range of scientific based enquiries to help us create our own shadow puppets.
The second half of this term will be spent investigating 'Rocks and Soils'. Children will spend time becoming 'rocks and soils detectives' by searching for rocks around our school premises and will undertake a range of scientific enquiries based on what they have found.
History
We will be taking a giant step back in time this half term into prehistory! We will discover what Britain was like during the Stone Age, the Bronze Age and the Iron Age; from housing, food and tools to learning all about the monumental Stonehenge. We are lucky enough to be visiting forest school and the round house, and also having a visit from a Stone Age warrior, to gain a greater understanding of what life was like to live in this period of time.
Geography
A visit to The Breck in Wallasey has started our Geography topic this half term were children have focused on compass work, map work and data gathering and analysing. Children will then develop their knowledge from Y2 on the UK to look at greater detail human and physical features of the countries of the UK; focusing on mountains, rivers, coastlines etc.
Art
The artists we will be studying this half term are the abstract expressionist artist Mark Rothko and fine artist Catherine Hyde. We will be creating abstract block artwork in the style of Mark Rothko, which will focus on primary colours and how to create secondary and tertiary colours. This will lead onto a more detailed piece of artwork based on Catherine Hyde's work in the style of her Firebird illustrations.
During the second half of the term, Y3 will be looking at the skill of tessellating. Children will study well known artists to inspire their own tessellating patterns and will eventually create their own printing block to create a tessellation.
French
We are excited to start French with year 3 this term. This half term we will be learning basic French greetings as well as learning numbers and days of the week. asking how somebody is, how old they are, and being able to explain when their birthday is.
Music
The children in Y3 are very excited to start learning to play the djembe drums this year with our specialist music teacher, Mr Harper and his team. Hopefully throughout the year you will have a chance to see the children showcase what they have learnt.
Files to Download
Year 3: St George's News items
Year 3: Blog items
There are no blog items to display
Year 3: Our Gallery items
Year 3: St George's Calendar items